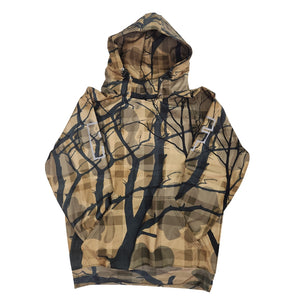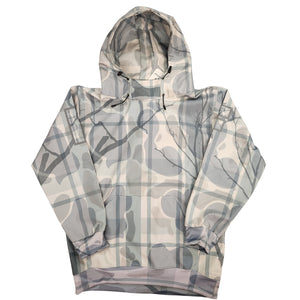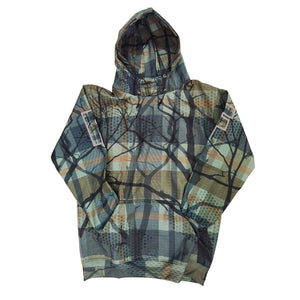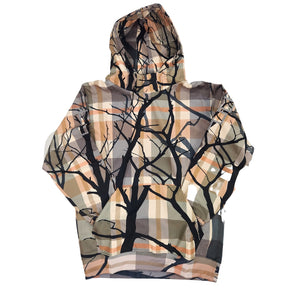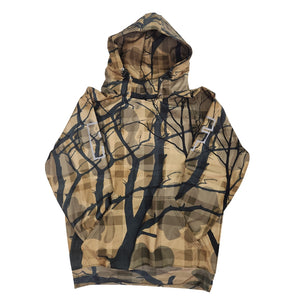 Soft-Shell Pullover Hoodie [SLIM FIT]
As outdoors folks, we know that some of the best days, whether in the field or watching your kids football games, aren't always found on blue sky days. More often than not, they are found under grey skies and wet conditions. While those conditions may keep some people on their couches, we continue to head outdoors. The soft-shell pullover hoodie is made for those days. Water repellent, wind resistant, and warm, these hoodies make for a great addition to your outdoor arsenal. Like our 1/4 Zip Hoodies, the soft-shell hoodies have a generous kangaroo pocket, hood, neck collar, and drawstrings to cinch up when needed. 
Softshell fabric is made out of three layers. The outer layer is water repellent, the middle layer is both water and wind resistant, and the inner layer is brushed, providing soft and comfortable insulation. Altogether, you have a hoodie that is comfortable, water repellent, and wind resistant, making it perfect for hunting, hiking, skiing, and snowboarding.
*These do run SLIM and small.  Size up two sizes.
**We are working on regular sizes, so stay tuned.....