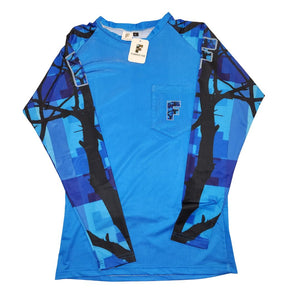 Hybrid LS Fishing/Swimming Shirt
For those who like long days on the water during the hot days of Summer, we made this ultra-light UPF-50 long-sleeve fishing/swimming shirt sporting the cool "F" logo on the front left pocket and in the center of the back. 
Whether you're fishing or decide to take a dip, you're gonna look sweet either way!
SIZE UP, these run a size small.