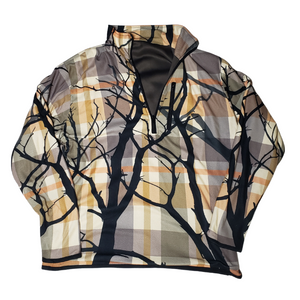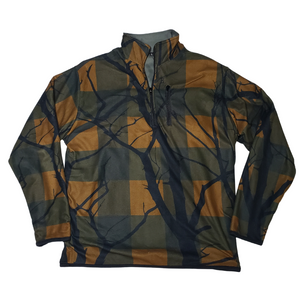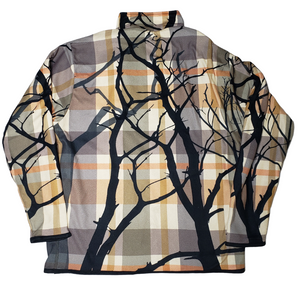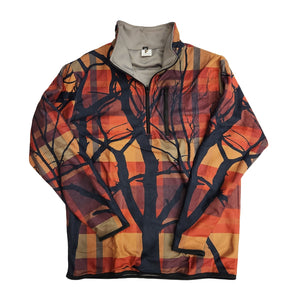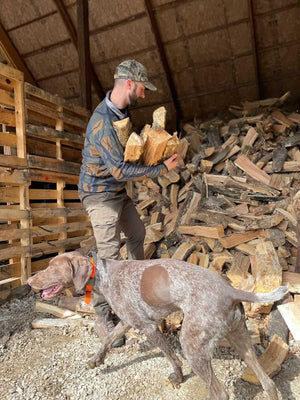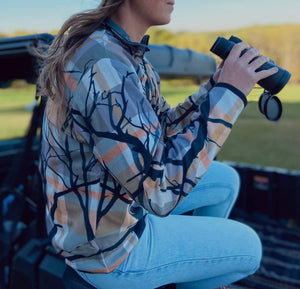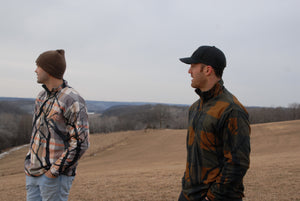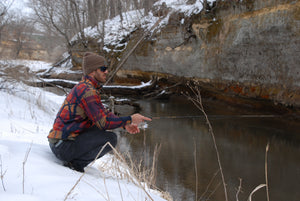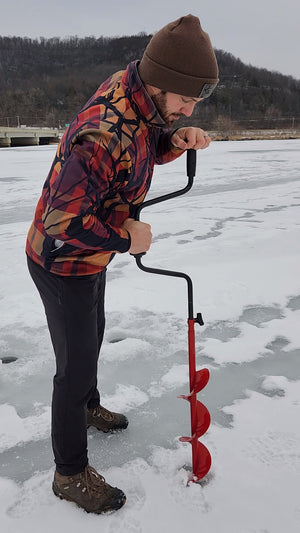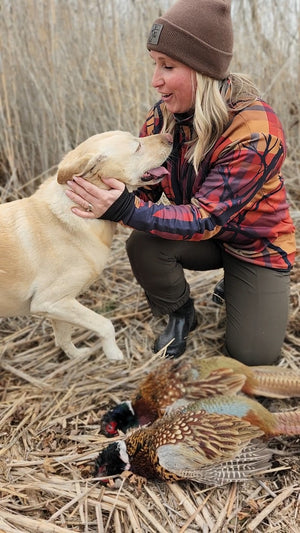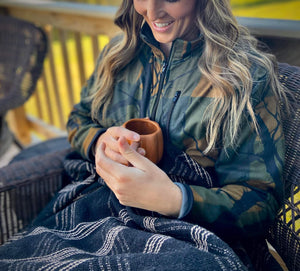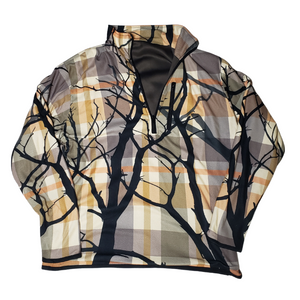 1/4 Zip Polar Fleece Jacket
Just like our hoodies, these 1/4 Zip Jackets are real head turners. The Flanouflage Pattern jumps off the jacket and looks and feels amazing. Wear it in the stand, wear it while jigging for walleyes in the spring and fall, wear it around the campfire, and wear it around town. The jacket does run a size small, so be sure to size up when you grab this unique piece of vintage awesomeness.
Polar fleece is a soft napped insulating fabric made from polyester. A soft, napped synthetic fabric with thermal insulation properties. Polar fleece (also called microfleece) is much lighter than wool but has some of the same properties as wool. It is soft, light, warm and comfortable.
What are the characteristics of polar fleece?
It is

 

hydrophobic, holding less than 1% of its weight in water. It retains much of its insulating quality even when wet. It is machine washable and dries quickly. It is a good alternative to wool for those who are allergic or sensitive to wool.